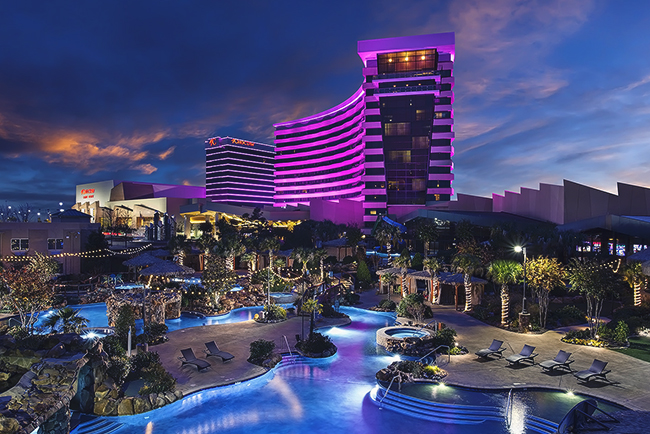 High energy meets luxury. Choctaw Casino & Resort–Durant is the only AAA Four- Diamond-rated hotel in Southeastern Oklahoma. It features modern hospitality reflected through the unique culture, history, and beauty of the Choctaw Nation. Luxurious and family-friendly rooms are available at the Spa Tower, Grand Tower, Choctaw Inn, Choctaw Lodge, and Choctaw RV Park.
Choctaw Casino & Resort–Pocola is more than your average casino destination. A place where the promotions are just as exciting as the live entertainment. Stay in one of our 118 rooms, including 10 luxury suites and two penthouse suites, and find a comfortable space waiting to catch you at the end of that lucky streak. It's all yours when you discover how Pocola plays.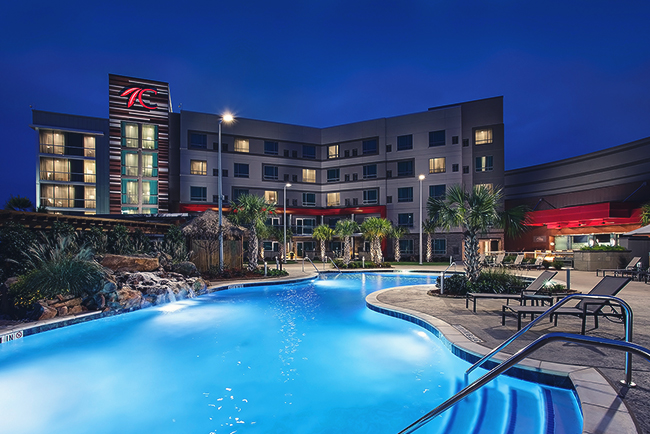 If you're looking for a casino with big action but a hometown feel, then you're in luck. Choctaw Casino & Resort–Grant stands apart from the ordinary, offering superior amenities, outstanding guest service, and great food. Four restaurants, 156 rooms and 23 suites, top entertainment, and your favorite games are available whenever you want to treat yourself.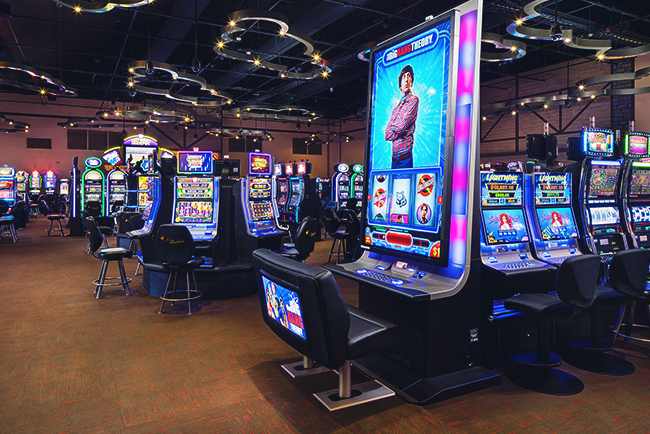 You'll find a welcoming, warm atmosphere at Choctaw Casino–Broken Bow. Enjoy world-class gaming and outstanding service in a uniquely comfortable setting. Nestled in the middle of Broken Bow, Oklahoma, this Choctaw Casino has the feel of a big-city destination with small-town comfort and charm.
In Idabel, Oklahoma, the Choctaw Casino is the main attraction. It's an action-packed casino with small-town appeal, the perfect stop for slots and dining fun. Experience exciting gaming action and down-to-earth hospitality at Choctaw Casino–Idabel.
McAlester, Oklahoma, runs on excitement. The city that was once a lively transportation hub is now a historic destination with an equally lively Choctaw Casino featuring a full selection of your favorite slots, table games, live entertainment, dining, and an all-around great time.
Choctaw Casino–Stringtown on historic Route 69 will give you a new reason to come back every day, whether it's dining and grabbing a drink at Blue Moon Diner, playing one of our 150+ slot machines, or catching every game and UFC fight on two 46-inch TVs.
Casino Too!
Want to stop, spin, and then roll? Our Choctaw Travel Plaza Casino Toos are the pit stops you're looking for. And they're right around the corner in Antlers, Atoka, Broken Bow, Durant, Grant, Heavener, Hugo, Idabel, McAlester, Pocola, Poteau, Stigler, Stringtown, and Wilburton.