Pocola
Choctaw Casino & Resort–Pocola is more than your average casino destination. From the roll of the dice on the Craps table and the shuffle of the deck at Blackjack and Poker to the lights of the Slots and the spin of the Roulette wheel, it's a place for those in search of a unique experience. A place where you can go from tacos and burgers one night to steak and shrimp the next. A place where the promotions are just as exciting as the entertainment lineup. A place where a comfortable room is always waiting to catch you at the end of that lucky streak. And a place where next time is never the same time. It's a state of mind and it's all yours when you discover how Pocola plays.
---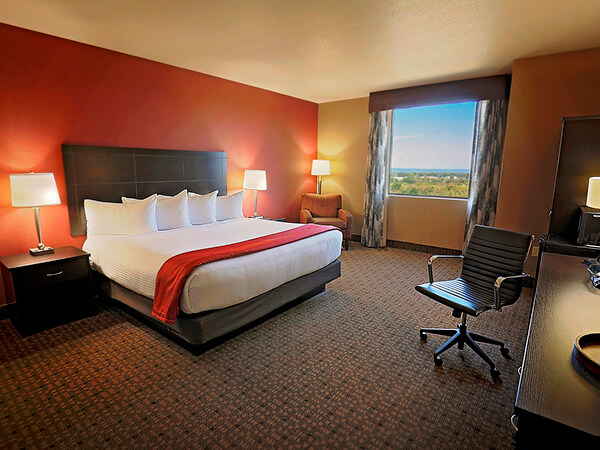 Kings, Doubles, & Suites
When you stay at Choctaw, you're always in the action. And with luxurious rooms, you'll feel like a winner even when you're done playing for the night.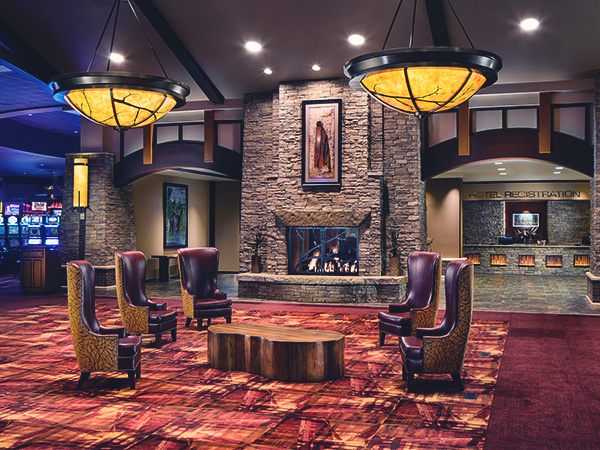 Cozy Atmosphere
Come for the action. Stay for the atmosphere. At Choctaw Casino & Resort–Pocola, you'll feel at home whether you're spinning the slots or catching a show.
Santa Day
Carolers and Trackless Trains, Cookies, Hot Chocolate and Candy Canes, Photos with Santa to Deck your Frames
GIFT SHOP
Branch out into something new
Branches is the kind of gift shop that offers a unique combination of everyday essentials and one-of-a-kind finds. From basic sundries and snacks to luxury fragrances, jewelry and handcrafted Native souvenirs, Branches is your go-to for any occasion.
Hours
Sunday-Thursday | 8am-11pm
Friday & Saturday | 8am-12am
Choctaw Casino & Resort–Pocola
Daily | Open 24 Hours
3400 Choctaw Rd
Pocola, OK 74902
Call Us
Get Directions