Pocola
Choctaw Casino & Resort–Pocola is more than your average casino destination. From the roll of the dice on the Craps table and the shuffle of the deck at Blackjack and Poker to the lights of the Slots and the spin of the Roulette wheel, it's a place for those in search of a unique experience. A place where you can go from tacos and burgers one night to steak and shrimp the next. A place where the promotions are just as exciting as the entertainment lineup. A place where a comfortable room is always waiting to catch you at the end of that lucky streak. And a place where next time is never the same time. It's a state of mind and it's all yours when you discover how Pocola plays.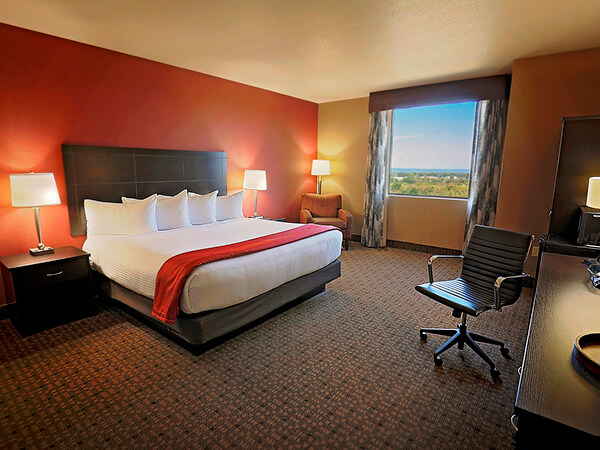 Kings, Doubles, & Suites
When you stay at Choctaw, you're always in the action. And with luxurious rooms, you'll feel like a winner even when you're done playing for the night.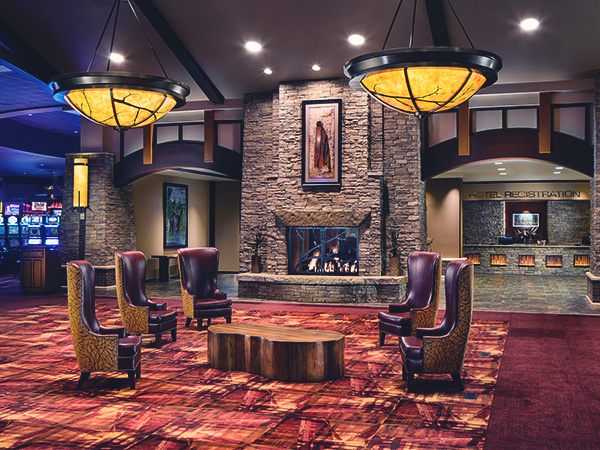 Cozy Atmosphere
Come for the action. Stay for the atmosphere. At Choctaw Casino & Resort–Pocola, you'll feel at home whether you're spinning the slots or catching a show.
Game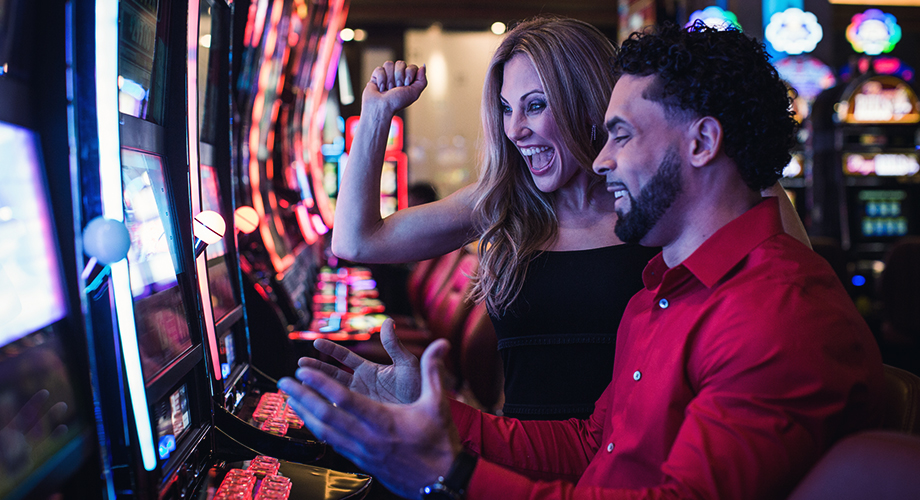 Slots
A different spin on the usual
Whoever said "all Slots are the same" hasn't experienced our spacious gaming floor. With over 1,800 machines – including everything from penny slots to high stakes, thrilling progressives, all your favorite classics and the hottest games to hit the market – there's a lucky seat that's just waiting for you.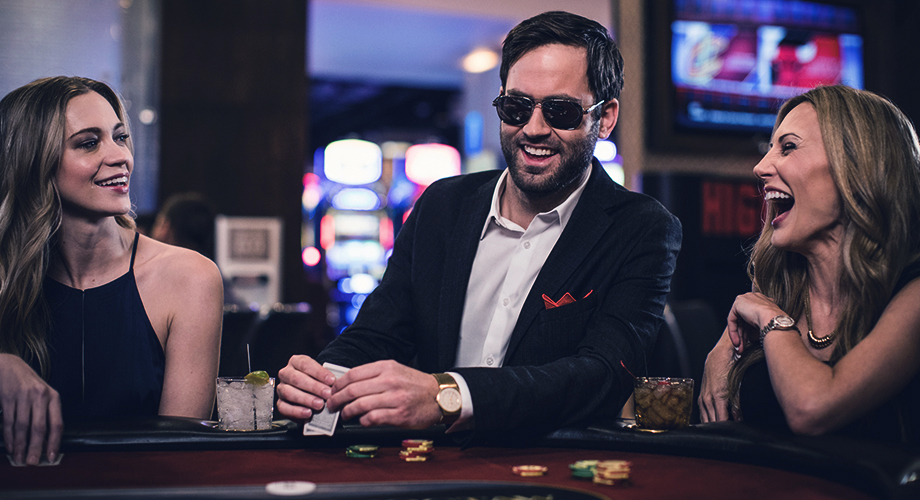 Poker Room
Leave your expectations at the door
Stepping into our Poker Room is a unique experience of its own. Here, you'll find an atmosphere of high-stakes excitement and the comradery that's shared among players of the game, from novice to pro. Featuring five tables with a dedicated staff and Guest Services to cater to your every desire, we can't see any reason you'd ever want to leave.
Hours
Monday-Saturday | Opens 10am
Sundays | Opens Noon
There will be no Early Bird offered on Sundays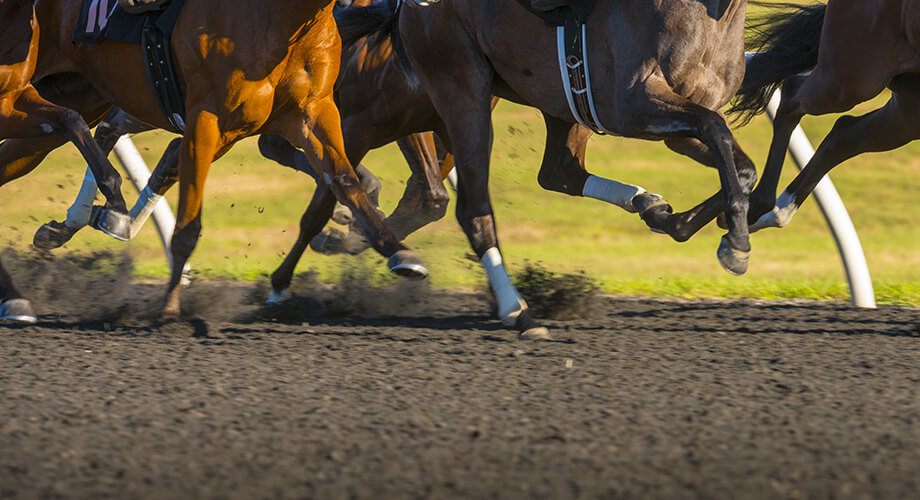 Racebook
A change of pace for your favorite race
You don't need box seating to experience a first-class day at the races. With over 30 TVs and individual carrels tuned in to as many as 18 different tracks across the country, all the trackside action is yours to be had at Racebook.
Our accommodating cashiers are at the ready to assist with placing your wagers, or visit one of the six self-service terminals for 24/7 betting action. Plus, Racebook's convenient proximity to the Parking Garage means a day at the races is always within reach.
Minimum $0.10 for superfecta wager.
Simulcast schedules and programs are available in Racebook.
Race schedule is subject to change without notice.
Hours
Monday-Tuesday | Closed
Wednesday-Sunday | Open 11:00am – 9pm*
*Hours may vary due to scheduled race times.
DECEMBER CALENDAR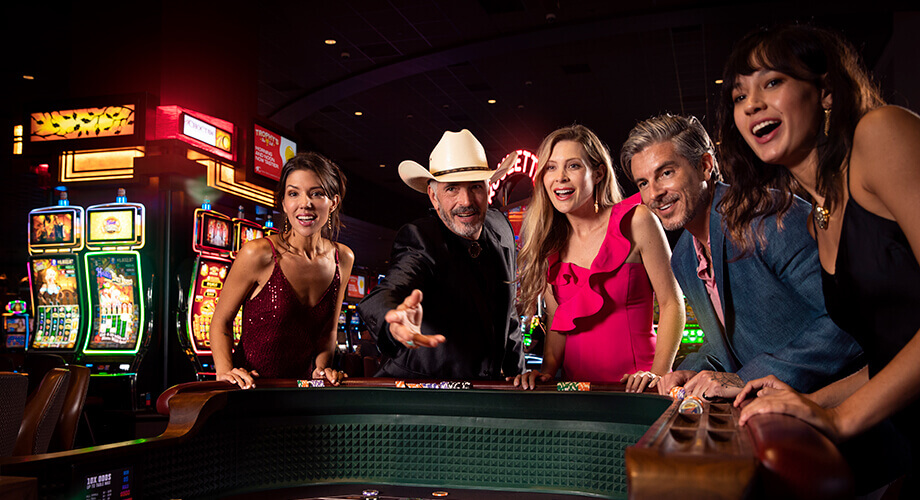 Table Games
Get lost in the shuffle
From Blackjack to Texas Hold 'Em, our dealers always bring the party to the table. And with an eight-table Mini Pit open Thursday through Sunday, it's a celebration that'll carry you through an exhilarating weekend.
Hours
Monday-Wednesday | 10am-2am
Thursday 10am-Monday 2am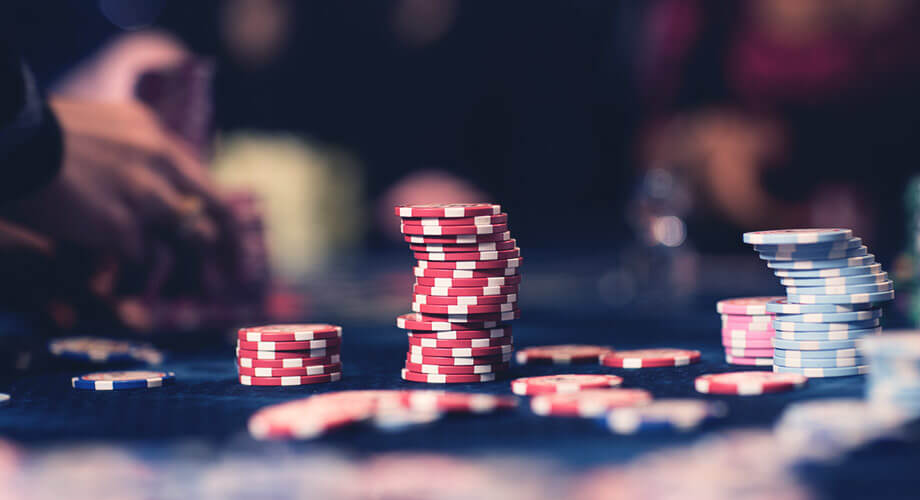 Casino Credit
Marker, please
Eliminate the inconvenience of carrying cash by drawing markers to play table games or slots. Markers can be repaid directly at the casino or processed through your personal checking account. For questions or additional information regarding casino credit, please call 580-920-0160, Ext. 1854 or 1876.
Apply
UFC 269
OLIVEIRA vs POIRIER
Oak Tree Lounge
GIFT SHOP
Branch out into something new
Branches is the kind of gift shop that offers a unique combination of everyday essentials and one-of-a-kind finds. From basic sundries and snacks to luxury fragrances, jewelry and handcrafted Native souvenirs, Branches is your go-to for any occasion.
Hours
Sunday-Thursday | 8am-11pm
Friday & Saturday | 8am-1am
Choctaw Casino & Resort–Pocola
Daily | Open 24 Hours
3400 Choctaw Rd
Pocola, OK 74902
Call Us
Get Directions